Fall Rates 2022
18 Holes Walking – $50
18 Holes with Cart – $70
9 Holes Walking – $35
9 Holes with Cart – $47
Super Twilight Starts at 5:00PM – $21.60
Simulator Rates – Open All Winter – Wed to Sunday
BOOK SIM TIME BY THE HOUR, BRING AS MANY PLAYERS AS YOU WANT!
OUR SIMULATOR IS THE UNEEKOR EYE XO WHICH RUNS OVER 100,000 COURSES
SIMULATOR RESERVATIONS ARE $45/HOUR
GIVE US A CALL TO BOOK – 250 352 5913
LETS GO GOLFING!!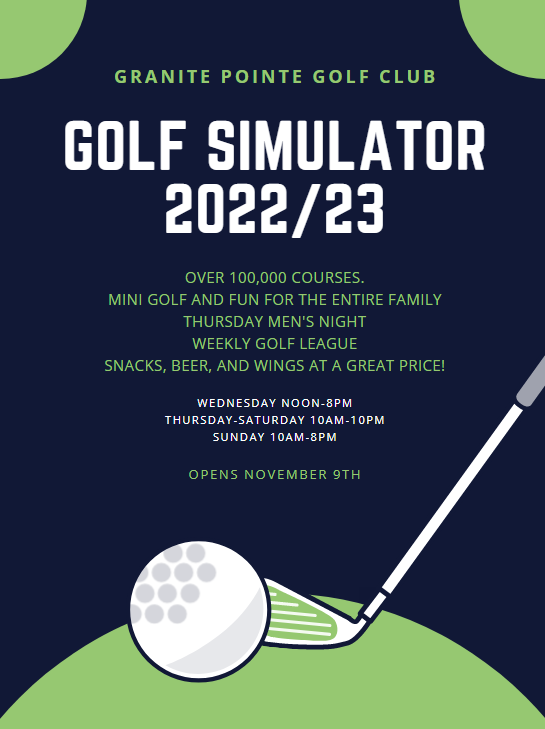 RV Rates – Limited Spots Please Call Ahead
$40 Per Day – Please See RV Park Tab for More Information
Driving Range – Open from 7:30am to 7:30pm daily
Small Bucket – $6.25
Medium Bucket – $7.50
Large Bucket – $9.50
Closed Monday Evening at 4pm to Tuesday morning at 9am for Clean Pick.